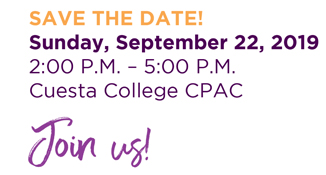 You are invited to a fundraising celebration for the 
First Birthday of the 40Prado Homeless Services Center.
Grammy Award winner, Louie Ortega, will perform.
Enjoy Bites and Beverages provided by local restaurants and wineries.
All funds raised support ongoing operational expenses of the 40Prado facility.
Ticket: $125
If you have difficulty purchasing a ticket please contact the webmaster.