You Are Invited to Become a Valued Partner of Friends of 40 Prado!
Your financial support directly fuels 40 Prado Homeless Services Center, which is a 365-days-per-year, 24/7 facility that helps SLO County's most vulnerable individuals and families improve their health and stability. Please choose a meaningful Partnership level for your company involvement. 100% of your contribution will go towards the vitally needed programs and services of 40 Prado!!
As a Valued Partner, you provide sustainable funding for 40 Prado. You also enjoy the benefits of: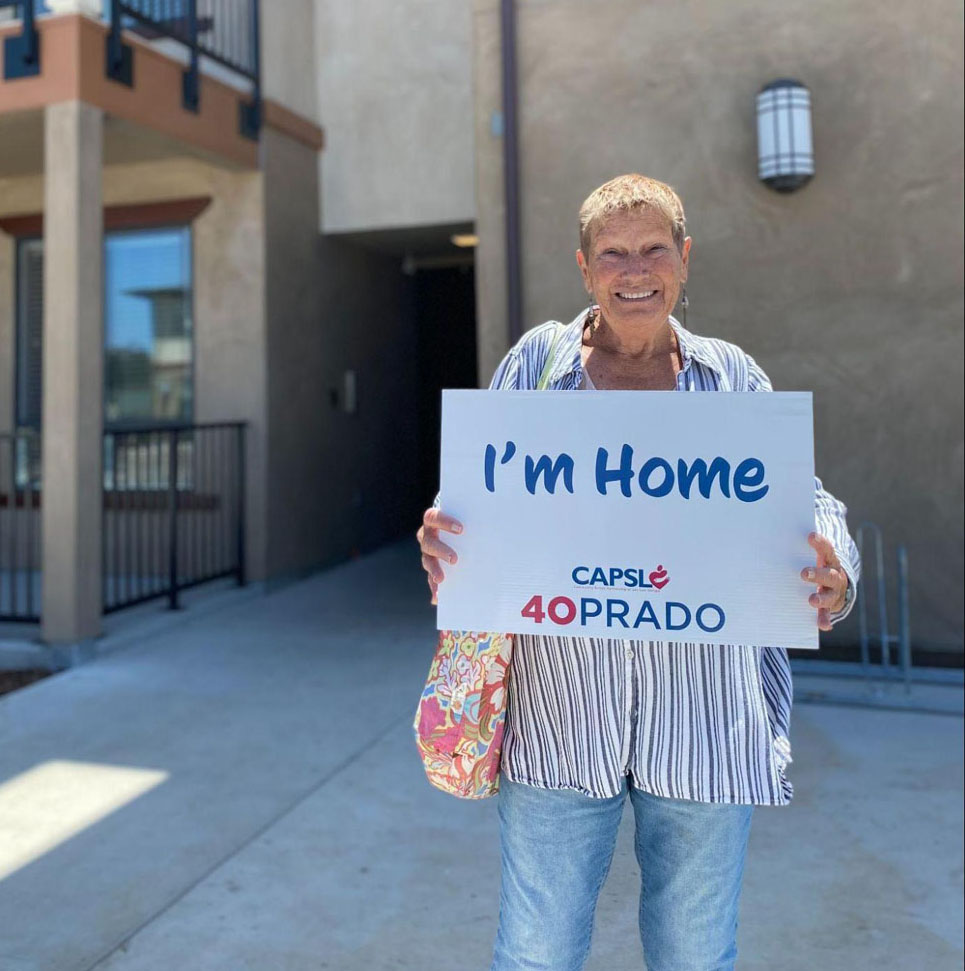 Emily started accessing services at 40 Prado in September 2021. Emily was always a positive force in the shelter. She participated in the Housing Focus Program (HFP), which provided basic support from Homeless Services Workers in collecting vital documents, filling our forms, and preparing for case management services. She was very diligent and followed through with every step of the program. Recently, Emily was assigned a case manager, and she was housed within 2 months! The team at 40 Prado are still there to help and support Emily with her goals while in housing. 
We'd be honored to work with you on a giving plan that aligns with your philanthropic vision.