When you invest in the community by making a gift through Friends of 40 Prado, you know you are helping to improve people's lives and that you're building a stronger community right here in San Luis Obispo County. 40 Prado relies on financial support from the community for daily operations, weekend hours, the children's program, general supplies, facility repairs, and maintenance.
To make a donation with your credit card, click the Donate tab.
Or write a check payable to "Friends of 40 Prado" and mail it to:
Friends of 40 Prado
P.O. Box 12444,
San Luis Obispo CA 93406.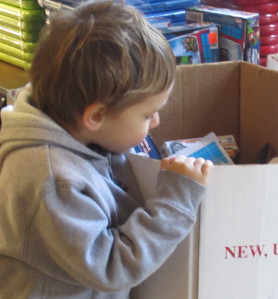 Volunteer Opportunities
---
Please go here to see our Current Needs for items you can donate to help.